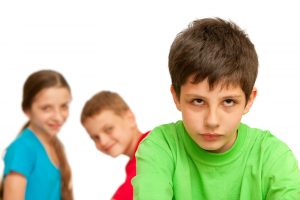 Sensational Achievements provides consultative services and independent evaluations school districts across Fairfield County.  We specialize in comprehensive evaluations of sensory processing abilities and educating others on the impact that sensory processing deficits have on learning.  Extensive evaluation allows us to provide appropriate recommendations and support strategies to meet the needs of this population.
Children with SPD often have diagnoses such as ADD/ADHD; Autism, Learning Disabilities, and Emotional Disturbances.  What presents as negative behavior or "inattentiveness" may actually be a child's way of coping with the demands of the school environment or the inability to keep up with the learning demands placed on them.
Identifying the presence of sensory, motor, and visual deficits can be a critical component to a child's educational success.  These deficits can interfere with a child's ability to self-regulate, develop independence in the classroom, and be actively engaged in the learning process .
For that reason, Sensational Achievements works with families and school districts to ensure that all aspects of a child's sensory and motor needs are explored and that team has the information, training, and resources they need to foster learning and help your child experience  success across environments.  
Independent Educational Evaluations
This service is contracted through the school district.  Sensational Achievements provides a comprehensive evaluation of sensory processing and motor skills to determine the impact on learning.  The evaluation is conducted over 4-6 hours and includes a full battery of standardized testing, clinical observations, school-based observations, teacher and parent interview, and records review.  Evaluation may also lead to identification of the functional presentation of dysgraphia if observed.  The evaluating therapist will present findings at a PPT meeting once the evaluation is complete.
Consultation Services
This service is contracted through the school district to provide program review, recommendations, collaboration with the school occupational therapist, and staff training to optimize educationally-related support services.  
Staff Training – Sponsored by Your School PFO
School-wide training/staff development about the impact of sensory processing disorders on learning and implementation of the Body Activated Learning approach to support attention and engagement.  Bulk discounts on book purchases available for schools looking to implement Body Activated Learning school-wide.