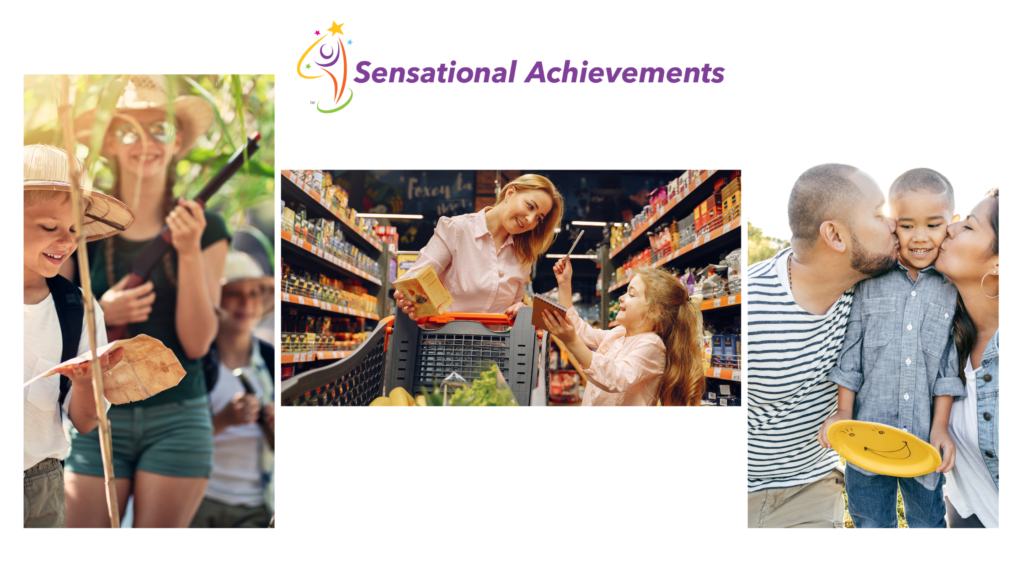 As a parent, do you ever feel like the Starbucks barista who is trying to take orders in the store, make the drinks because they are short staffed, run the drive-through and fill the online order in the cue all at once?  It's unreasonable to think that anyone can do this.  But did you ever think that may be how your child feels a lot of the time too?
Several studies between 2015 and 2017 looked at the impact of cell phone use on attention and cognitive capacities*.
Not surprisingly, when you are aware that you received a message or a phone call but you aren't able to check it, your brain automatically starts thinking about what it could be. You can't filter the thoughts because the brain is wired to initially try to differentiate between important and unimportant stimuli. But it can't make that judgment without orienting to the stimuli in the first place and determining the relevance.
So it's easy to see how everyone, not just kids, experience divided attention and less focus when in close proximity to their phones.
To take it one step further, even in 2017, cell phones were such a part of life that the research showed just knowing your cell phone was within reach reduced cognitive performance.  Not only are we distracted by notifications, we are distracted by the anticipation of getting a notification and the fear of missing out if we don't check our phones regularly.  As I write this, my phone is going crazy buzzing from a group communication app.  But I have to check because maybe it's my virtual assistants asking me for guidance, right?
Cell phones have become such a part of our culture – increasing productivity, connecting with our friends, capturing special moments with the phone camera, monitoring our homes when we are away, playing games to pass the time….Everything is on our phones.
How convenient!
But unfortunately, our brains were never meant to handle this volume of information. We have wired ourselves for distraction and increased anxiety levels when we can't access our phones for extended periods. And our children are no different.
The brain is constantly trying to take in information from the outside world, determine what is the most relevant, and then send that information up to the higher centers of the brain for processing, deeper thinking, and finally – a goal directed response. The challenge is that too much information coming in through the eyes and ears creates a bottle neck. We get overwhelmed, confused, and are unable to filter out distractions. Our children are even less able to handle this volume because their brains still have so much more developing to do!
Their brains tell them that they need to focus on their favorite apps, games, and videos. All they can think about if the tablet was abruptly taken away is what they are missing out on with the video game or if their progress will be saved.
Meanwhile teachers and parents are saying "No! – What I am telling you to do is the priority. Focus on what I am saying."
It's not their fault. The brain is set up to orient to novel stimuli, focus on things that are preferred and produce pleasure, and adapt to the world based on multi-sensory cues coming from the environment. It takes a lot of self control to shift away and move on. And I bet many of you couldn't do it if your phone was abruptly taken! Not to say parents shouldn't limit screen time but definitely transition away at a natural ending point in the game/video.
When all the cues coming in are bids for attention, the result is a series of unfinished tasks. Not to mention the bids for attention coming from teachers and parents to ignore screen-based tasks and eat dinner, do chores, go to soccer, finish an assignment, or take a test. The progression from orientation, to filtering, to processing, and adaptation doesn't happen consistently and we get stuck in reaction mode.
It's the perfect recipe for cognitive overload, anxiety over unfinished business and fear of missing out, and reduced capacity for cognitive performance.
Now imagine a child with ADHD. The child is already experiencing all of this at baseline so the effects are even greater.
What can we do about this? Well I am glad you asked!
Here are 3 things you can do right now to begin reclaiming mental space, cognitive capacity, and wellness for your children.
Create white space. Set up times throughout the day where the family all needs to put away their devices in a designated location and then move to a new room or go outside and engage with the world by playing a game or searching for treasures like the next pet rock. Give the brain and the body all the sensory input it craves to feel calm and connected while fostering goal-directed behavior.
Model Presence: In the waiting room at the doctor's office, while waiting in line at the grocery store, when doing chores. Being present also send the message to your child that you are here with them, totally focused and enjoying your time with them. And the value of that connection can't be underestimated. Children may say they want your phone but they often what you more.
Move more, sit less.  It's easy to go down the rabbit hole of the internet for hours on end.  Whether it's a video game, binging Youtube, or engaging on TikTok, sitting in front of a screen has a significant impact on overall health – Tech Neck, vision problems, posture/back problems, muscle deterioration, and poor endurance are just a few examples. The solution is not a Virtual Reality Video Game or the Wii Fit.  There are specific kinds of movement designed to reduce stress, increase body connection, build brain capacity, and recover from screen time demands that are the foundation for health and wellness in a digital world.  Go to bodyactivatedlearning.com to learn more.  
You are your child's guide to engaging with the world.  We are all learning together how to adjust to a new normal with screens as a central part of our existence.  But it's up to you to help your child build the foundations for their future success in life, even if you are creating new habits alongside them.
References: 
Adrian F. Ward, Kristen Duke, Ayelet Gneezy, and Maarten W. (2017), "Brain Drain: The Mere Presence of One's Own Smartphone Reduces Available Cognitive Capacity", Bos Journal of the Association for Consumer Research, 2:2, 140-154.
Clayton, Russell B., Glenn Leshner, and Anthony Almond (2015), "The Extended iSelf: The Impact of iPhone Separation on Cognition, Emotion, and Physiology," Journal of Computer-Mediated Communication, 20 (2), 119–35.
Isikman, Elif, Deborah J. MacInnis, Gülden Ülkümen, and Lisa A. Cavanaugh (2016), "The Effects of Curiosity-Evoking Events on Activity Enjoyment," Journal of Experimental Psychology: Applied, 22 (3), 319–30.
Stothart, Cary, Ainsley Mitchum, and Courtney Yehnert (2015), "The Attentional Cost of Receiving a Cell Phone Notification," Journal of Experimental Psychology: Human Perception and Performance, 41 (4), 893–97.