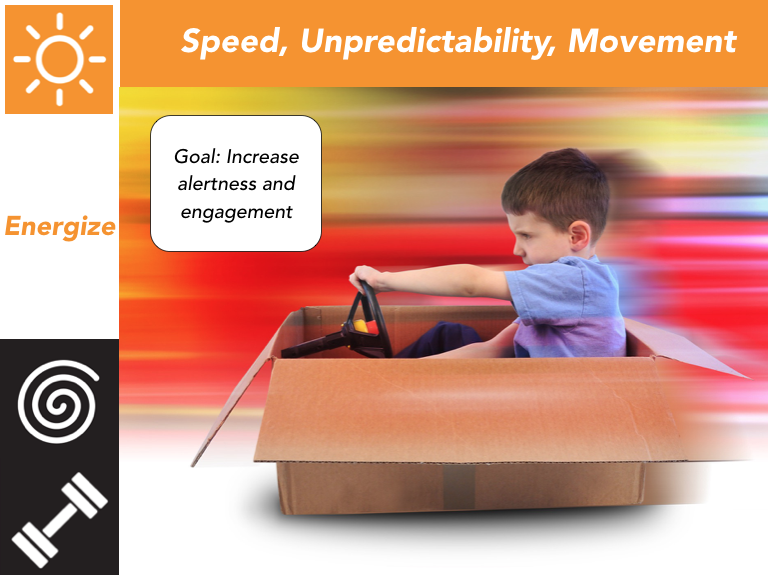 Energize
Overview
ENERGIZE exercises are designed to increase alertness and connection to one's body for active learning. Exercises are organized from simple to more complex movements but still integrate the key ENERGIZE components.
ENERGIZE Components:
Head Movement: Right/left and up/down head movements increase alertness by activating the vestibular system.
Speed/Intensity: Increase speed to support alertness while maintaining some rhythm to minimize overstimulation.
Proprioception and Vibration: Activate muscles to increase connection to self and body awareness for motor skill development.
Minimal Skill: Little to no posture or visual demands allow the focus to stay on achieving an active and alert state.