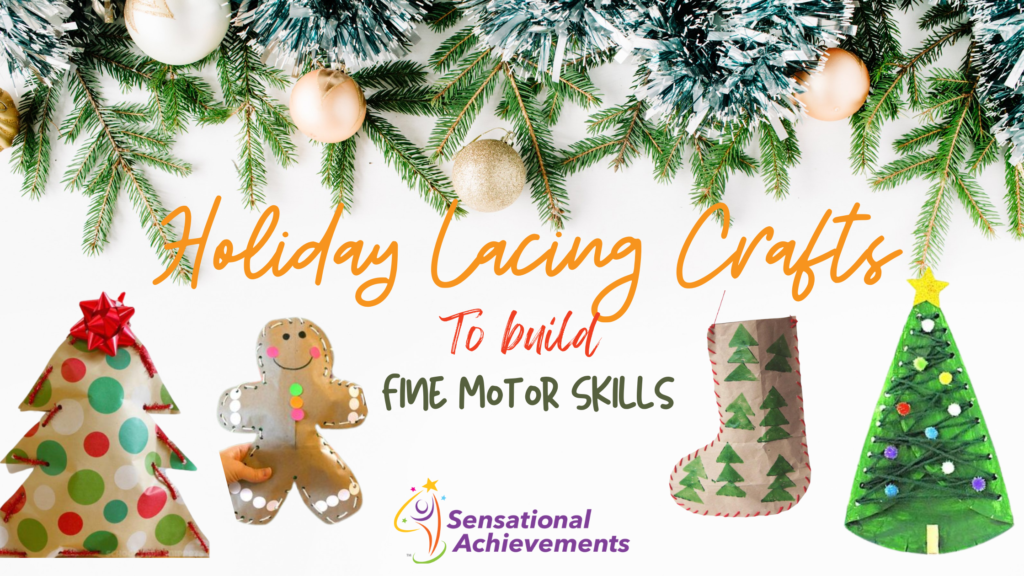 Fine motor crafts that work on scissor skills, using tape, and using two hands together are great for skill-building. But choosing a craft often depends on your child's abilities. You don't want to over help, but you do want to make sure that you know when to work on a step together (also known as hand over hand), when to "share the work" and when to do a step for your child because it may just be beyond their current skill level and lead to unnecessary frustration. The goal is to have fun while giving just enough of a challenge that you child can feel proud of their accomplishments as they create a masterpiece!
Check out this video to see how you can make stuffed Christmas tree at home. Keep watching until the end so you can see other options that might be a better fit for your child's cutting skills.
I have been saving these ideas to my Pinterest Board, so check out even more ideas that you can do during the holidays here.