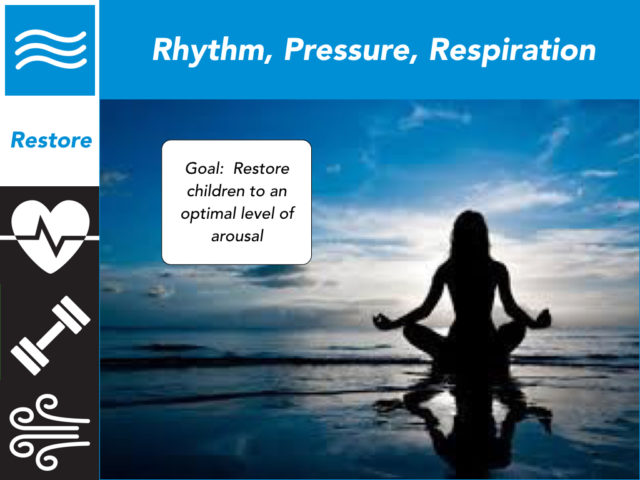 RESTORE
Overview
RESTORE exercises provide calming and organizing sensory input to relax and center the body for maximum focus and attention. These exercises promote a "just right" state of arousal for learning. Exercises can be done in sitting or standing until the child appears calm and alert.
RESTORE Components:
Rhythm: Supports the natural rhythm of the body by matching body energy with the resting heart rate (60 mph), improves organization and helps children stay connected in the moment to optimize attention.
Deep Touch: Provides pressure to the body to decrease cortisol (stress hormone) levels, slow heart rare, and improve activation of the parasympathetic nervous system to promote a calm state.
Respiration: Supplies oxygen to the brain for thinking, boosts serotonin (happy hormone) levels, and relaxes muscles.
Minimal Skill: Little to no posture or visual demands allow the focus to stay on achieving a calm and alert state.