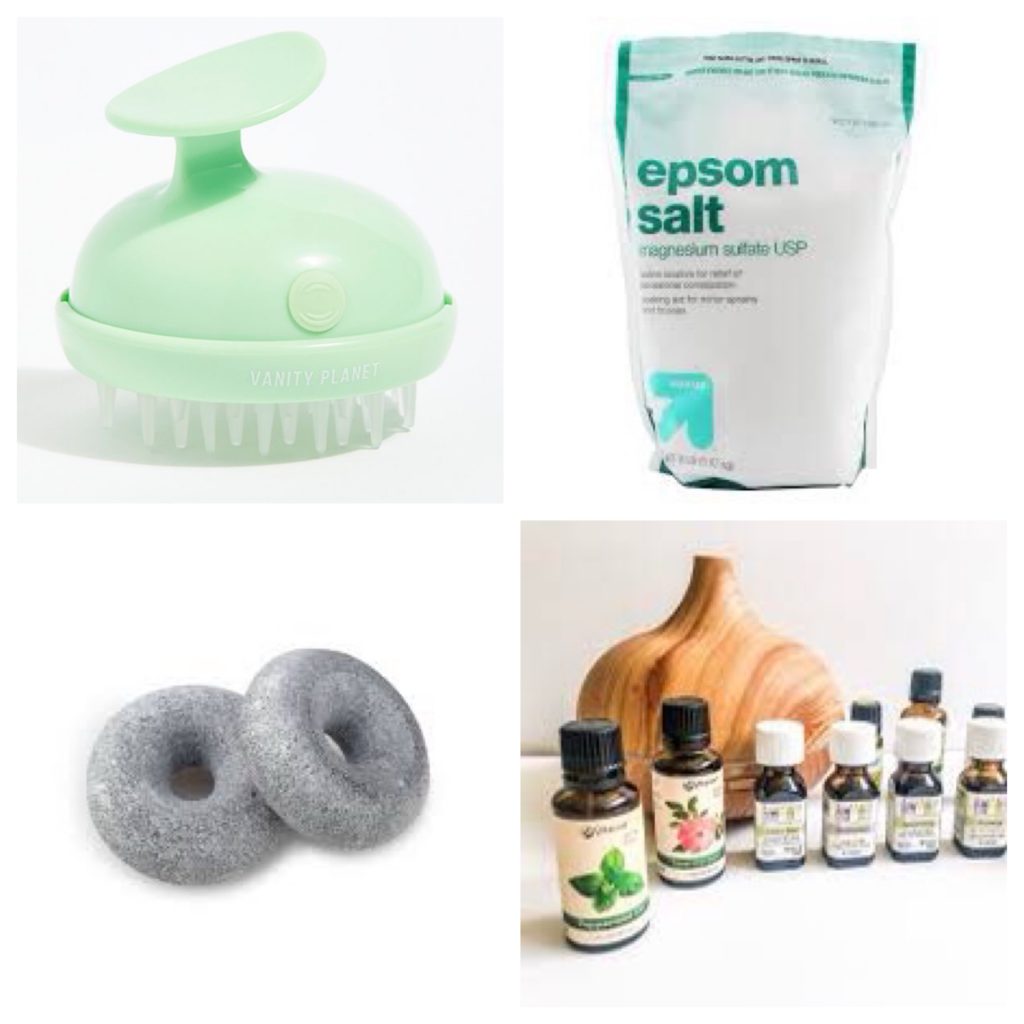 From one busy parent to another, here are four self-care strategies I use at home to help relax and de-stress from the day.
Lets start with a tool I use almost everyday to de-stress, the Vanity Planet Rejuvenating Scalp Massager.  The vibrating massager has two settings and rubber brittles that comb through the hair. As mentioned on their website, this scalp massager has additional benefits such its ability to increase blood flow to your scalp to promote hair growth, distribute natural oils to boost hair luster and can help to control or even eliminate dandruff. Sometimes, on the weekends I add coconut oil to my hair to improve its shine and use the scalp massager to work the product in better.
I use an essential oil diffuser almost every night before bed or on the weekends while I read a book. Of late, I've been diffusing a blend of eucalyptus, lavender and lemon oil to help alleviate my allergies. There are a variety of essential oil blend recipes you can choose from to help support your mind, body and soul. Which will you choose?
Speaking of allergies, the Orbits Eye Stones are a life saver for me. Not only do they help reduce itchy, puffy eyes due to allergies, they also help relieve tired eyes from looking at the computer screen all day and reduce puffy eyes in general.
Last but not least, Epsom salt. This old world remedy helps reduce stress, promote sleep, reduce muscle soreness and as many believe, including myself, cleanse negative energy away. Add a cup of epsom salt to your next bath to see how it benefits you.
Melonie Stout