While holidays in general are challenging for children with sensory processing disorder, Halloween in particular is a horror story for kids who are sensitive to touch. Beyond the season change in temperature and transition to long sleeved clothing these kiddos are already dealing with, children with hypersensitivity to touch have the added challenge of touching slimy pumpkin guts, wearing itchy uncomfortable costumes, and braving an evening full of unpredictable brushes and bumps as children rush and push to get as much candy as they can during the trick or treating rush.
Holidays are supposed to be fun and full of opportunities to create wonderful memories for your family, not a stressful fight or something for your child to struggle through.
So what's a parent to do? 
Here are some quick tips to help you and your child get through the holiday and have some fun along the way: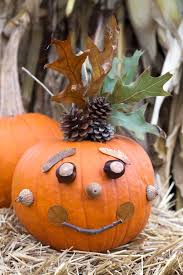 Pumpkin Carving:

Instead of carving a pumpkin, consider decorating one with paint, stickers, old potato head pieces, or craft supplies. Go on a walk outside to find nature items to decorate your pumpkin with! They are just as beautiful and allow your child to participate in the family traditionwithout the stress.
Give your child a pumpkin job. Maybe they are the designated pumpkin carrier, pumpkin seed cooker, pumpkin lantern lighter, or the person who dumps the pumpkin guts into the trash.
Adapt! Whatever the task, allow them to use whatever they need (utensils, gloves, towels, bowls, etc…) to be sure that they aren't stressed by having to directly touch the pumpkin if they don't want to.
If this is all too much, make a pumpkin craft instead!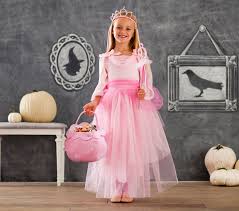 Costumes:
Involve your child in planning and picking their costume. If they get to choose and are highly interested in their character, they are more likely to
Wear their costume and enjoy the evening.
Pick a sensory supportive costume without tags (or remove them!), comfy seams, and soft fabrics that aren't too tight or too loose. Avoid odd or stiff fabrics, costumes with added parts (wings, masks, head pieces), and avoid face paint. littleadventures.com is a company that specializes in soft washable costumes and are worth checking out.
Choose comfy pajama sets or sweatshirts in their character, or create a costume from regular clothing that they already wear.
Buy their costume early, and "practice" wearing it around the same time of day that you plan to trick or treat. Start 2 weeks before, wearing it every other day starting at 5-10 minutes, building up to 45 minutes or as long as you plan on trick or treating to help them get used to wearing it.  Listen to your child, and make adjustments as needed.
Wear their favorite long sleeved pajamas or sweats underneath their costume to help
Know what helps your child's cope and integrate those strategies into their costume.
Do they need to fidget? Use a prop that lets them fidget!
Do they need something to push or carry? Have them push or pull a wagon decorated to match their character. Try a heavy cape or bean filled sock decorated as their character's sidekick to give them extra weight over their shoulders.
Do they benefit from respiratory breaks? Maybe your child is a fish or princess that needs to blow bubbles as they trick or treat. Perhaps they are a train conductor who needs to blow a train whistle or a country music star who plays the harmonica.
Do they hate accidental touch? Plan their costume to include them inside a stroller or decorated wagon to limit the bumps and brushes of other excited trick or treaters.
Trick or Treating:
Before Halloween, go for a practice walk. Identify houses ahead of time where you can "take a break" from the crowd if needed.
Build in a playground break along your trick or treating trail.
On Halloween, do your best to keep to your regular routine. 
Go early to avoid the crowds.
Limit the time of trick or treating, and use a visual timer to help your child see how much longer they need to hang in there. Children's countdown timer by Fehners Software, LLP is an app you can use to help your child see the time pass. Use  a wagon or stroller to avoid accidental touch,  bumps, and pushing.
March in time to a slow rhythm Halloween song between houses such as:

5 Little Pumpkins: https://youtu.be/cm1qvX1ygOo
Too Spooky for Me: https://youtu.be/7gZy-vQ0RnQ
The Monster Mash: https://youtu.be/SOFCQ2bfmHw

If trick or treating is too much, try trunk or treating or have a party at home instead Let them be the candy giver. Creating new  traditions can be just as fun and ensure that you all have a good time together.
Above all, HAVE FUN! 
This is not the time to develop their skills or get them to tolerate more, it is a time to meet your child where they are, adapt their costumes and environment to maximize success and participation, and ensure that your create those special memories your family will remember for years to come.
Amanda Michel, MLD, OTR/L
Senior Pediatric Occupational Therapist at Sensational Achievements