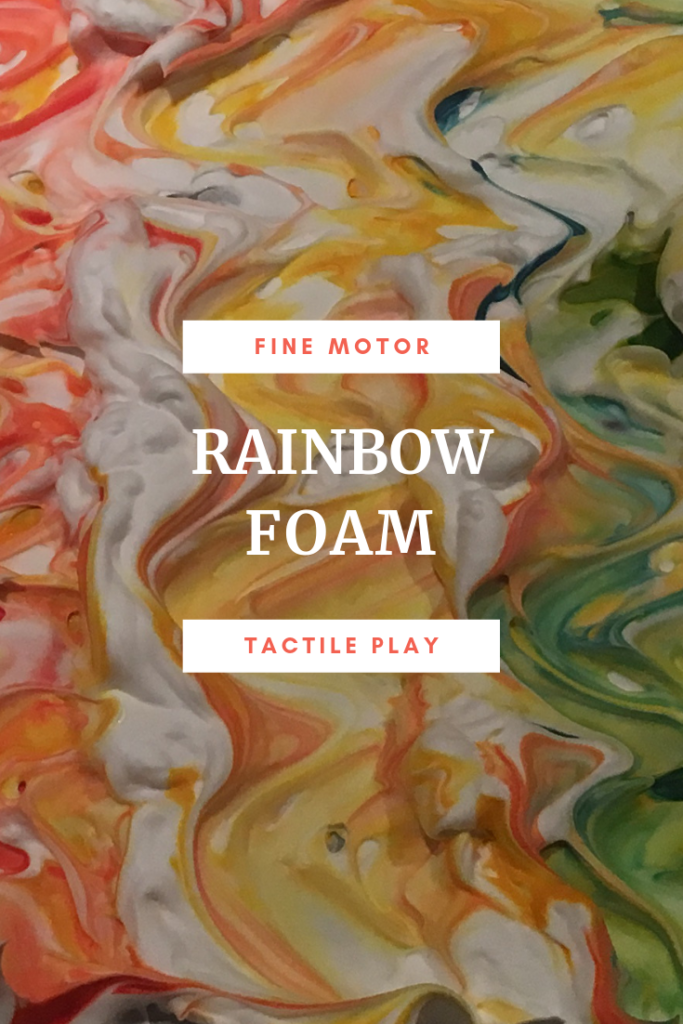 Supplies
1 can of shaving cream
Yellow, blue, and red food coloring
1 large cookie sheet
Access to a sink nearby
Paper towels or hand towel
Procedure
Have the child fill a cookie sheet with shaving cream from left to right and top to bottom to reinforce tracking for reading and writing.
With the child's pointer finger, have him/her make 6 equidistant vertical lines in shaving cream from top to bottom
Squeeze drops of food coloring (approximately 5 drops per stripe) in the following order:
Red
Red and yellow
Yellow
Yellow and blue
Blue
Blue and red
4. The child should blend color stripes from top to bottom with fingertips
5. Next, blend colors from right to left with fingertips
6. Have the child continue blending until there is a smooth surface to use to write letters
7. Together, practice writing letters/making shapes/drawings with fingertip as desired. Adult draws then clears, then child draws then clears.
8. If this is hard for the child, take turns copying each others' letters/designs or make dots so the child can copy the design more easily.

*You will want to work close to a sink so that both child and adult can rinse their hands as needed.
*Alternatively, you can use colored bath foam
Benefits:
Fine motor finger strengthening (pushing button to dispense shaving cream)
Bilateral hand use
Visual tracking and hand-eye coordination
Tactile experience messy/slippery (Note: if a child is defensive to messy substances, use tools like a paint brush and keep a towel nearby so the child can wipe his/her hands)
Tactile feedback and building motor memory for formation of letters/shapes
Enjoying the calming texture of shaving cream
Notes:
Make sure to test out texture of shaving cream to make sure the child likes it prior to this activity.
Choose shaving cream with no/minimal smell