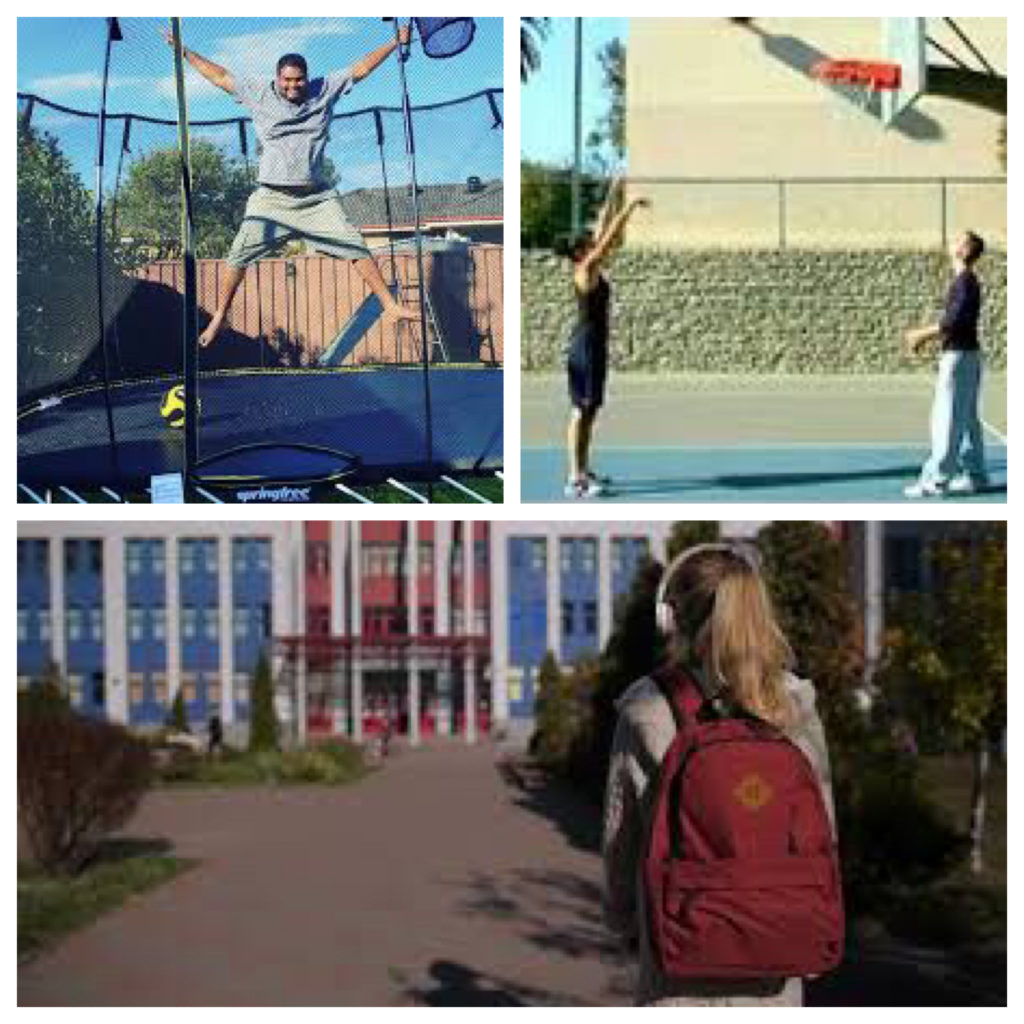 Sensory Diets are often recommended to help students maintain optimal regulation and attention in the school setting when children are in preschool and elementary school. As children age, their interests and social awareness evolve. This also means that sometimes, what started out as a solid and supportive plan initiated at a child's PPT meeting becomes something that the child now refuses for fear of standing out or giving other children something to tease them about. Additionally, the rhythm and the demands of the school day change in middle and high school as well. Knowing all this, their sensory diets should change with them. Activities which are appropriate for elementary aged children can seem odd and out of place in middle school and high school. And they shift from "sensory diets" to being "tools for success."
Ideally, students in need of sensory diets that will give them the tools to succeed should be encouraged to collaborate with school staff to plan how to Energize, Activate, and Restore during the school day by using available resources and spaces within the school environment in ways that support their ability to feel comfortable and confident. Every school is different with regard to their resources, safe spaces, and flexibility when it comes to student rules and expectations. Here is a list of a some strategies that have worked for the middle schoolers we collaborate with.
Permission to go for walks/run errands inside the school.
Have "secret signals" for communicating with teachers, allowing them to "go to the bathroom" as needed throughout the day.
Leave class 5 mins early/late to avoid busy hallway transitions
Access an identified safe spaces such as a staff office, calming room, or program area such as a larger guidance office that provides support tools/exercise equipment for use.
An option to wear headphones during transition times to reduce reactivity to hallway noise and support calming prior to going to a stressful class.
Chewing gum and keeping small fidgets in their pencil cases/binders/pocket of their hoodie sweatshirt.
Collaboration with gym teachers, paraprofessionals, and occupational therapists to use school weight rooms and gym spaces during available times.
IEP's can specify modified/adapted gym class requirements to facilitate the ability of someone who experiences sensory overload or inability to participate in typical gym class activities for various reasons.
Social groups, speech therapy, and counseling sessions can be modified to include embedded movement and breathing as part of a Mindfulness or Social curriculum as well as time outdoors as weather permits.
Students who seek more intense movement can complete sensory diet routines at home before school and before homework time. Some kids ride their bikes to school, other's jump on a trampoline in the yard or help rake leaves or shovel snow.
Supportive leisure options should also be identified – Fencing, Swimming, American Ninja Warrior classes, and private Personal Training for teens are popular options for the non-sports oriented teen.

While sensory needs are as diverse as students themselves, the most important consideration in implementing sensory diets for older children is supporting their ability to know what helps them in different situations and then teaching them to self advocate. For example: What calms me before a test?; How long can I tolerate certain environments?; When do I need to ask for access to accommodations to be successful?; What works best to recover from a stressful day?
Likes and dislikes should be considered as well as avenues of communication, comfort level with specific school staff, and an understanding of their rights as defined by IDEA and their own IEP. The goal is to empower teens by helping them understand that the key to success lies in their understanding that all people who are able to achieve great things, regardless of disability, did so because they figured out what strategies they needed to adapt, learn, manage their emotions, organize their time, and accomplish their goals.
If you need help to get started in thinking about optimizing your adolescent's sensory diet by empowering them to get to know themselves, download our free resource here.
Click the link below to sign up for our online Body Activated Learning Level One Certification Course
https://www.bodyactivatedlearning.com/bal-level-1-certification/