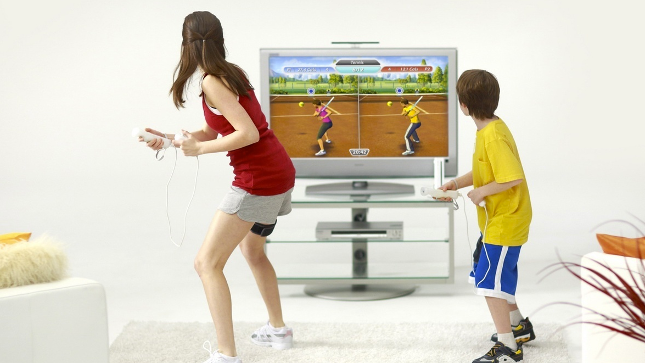 I am going to make a bold statement.  The Sensory Diets of the 90's and early 2000's are outdated.  What worked for the Millennial generation is not the same as what will work for Gen Z.  The biggest reason: technology.

Let me explain.  The iPhone was released in 2007.  By 2017, the number of Apps in existence was approaching 3,000,000.  That was three years ago. The product that originally helped Gen Xers get ahead in business, and enhanced productivity, became a consumable product for our children.  TV and video game consoles have become portable and ubiquitous because of smartphones and tablets. 

The question of how much screen time is too much weighs on the mind of parents who see increases in their children's meltdowns, anxiety, technology addictions, and changes in sleep patterns.  In the last two weeks, I had two different four-year-old boys tell me they woke up at night and stole dad's iPad/iPhone to play video games! You have to give them credit for being smart enough to think of this.  But maybe your child is getting less sleep than you think.  

The combination of disrupted sleep, increased visual stimulation, and reduced opportunities for engagement in multi-sensory activities is impacting an entire generation: the ability to self-regulate, develop social skills, learn, and develop executive function skills for self management have all decreased.

What does all this have to do with Sensory Diets (and even movement breaks in the classroom that are considered sensory breaks)?  I'll tell you.

Senses are the foundation for development of self-regulation and learning throughout a lifetime.  Children learn about the world, not through visual images that flash on a screen, but by engaging with sensory materials and objects found in the world around them.  The brain connects and reconnects information in infinite ways as a result of these experiences. This enables development of working memory, executive function, and creativity.  But over-using the visual system, at the expense of movement and activities that provide multi-sensory experiences, gets in the way of that development.

The diagnoses of ADHD rise every year; these diagnoses overlap with other speech and learning disabilities.  In schools, the number of children that qualify for this support is growing faster than the number of children receiving services under the category of Autism.  Most of these kids need support for self-regulation and learning.  So taking a walk or doing wall push-ups a few times a day is often not enough for the typical children in Gen Z. It is certainly far from effective for those who need so much more, as related to their diagnosis, to help their brains and bodies work throughout the day to meet the demands placed on them.

As reliance on technology has increased, both school and leisure time that used to involve movement throughout the day, setting up materials, creating play with things found around the house, etc. are being replaced by required minutes of using a reading/math program and signing children up for Minecraft Camp "because he likes it and won't do other activities."  As a result of these changes, it is our responsibility to rethink the types of movement and sensory diet supports that children need throughout the day to be successful in a digital world that does not afford them the same opportunities to interact in a multi-sensory way as was the case in the previous generations.

Faced with the task of helping  parents and teachers design optimal sensory diets, I started reading everything I could find about screen time, movement, multi-sensory processing, and kinesthetic learning.  Now, in this internet-based world of research, I couldn't possibly read it all, but there was a lot to absorb!

So, what are the key things a child growing up in a digital world needs to self-regulate and get the body working?

This is what the research revealed:
The framework that I developed using these 4 principles is called Body Activated Learning.  If implemented regularly it can be a game-changer for both parents and professionals alike in terms of better meeting the needs of this generation of learners who never knew a world without a smartphone. Kids can no longer just "take a break" from cognitive demands, by watching a video that encourages them to dance/move but doesn't support recovery from visual demands.  Attempting a brain-based exercises curriculum that takes so much time and energy to implement sets us up for failure. Or do 10 desk push-ups and get right back to work. Each of those options work for some but not everyone.

This framework is flexible enough to meet the needs and time constraints of each family and classroom but has all the elements for success.  So if you have a child with identified sensory, self-regulation, and/or learning needs, you will definitely want to learn more about how to optimize your child's sensory diet using the Body Activated Learning framework. It is our responsibility to change the habits and routines of this generation by being more mindful about the types of activities our children are engaging in, especially if they have additional learning and attention needs.  Children are the future, and the innovators of tomorrow, but they can't achieve success without parents changing the way they think about sensory support strategies, sensory diets, and how the brain develops. 

Do you live near Stamford, CT? Join us for one of our on site Parent Training workshops to help you better meet the sensory diet needs of your child based on his/her unique sensory-learning profile. We will have webinars up and running soon so you can join even if you don't live nearby, just click here to sign up